Why is it good for my dog?
Dog day care by Dog Days Glasgow, ten mins from the city centre.
Doggy Daycare is an alternative to leaving your dog alone at home or an alternative to a dog walking service. Our safe secure indoor and outdoor play space is the perfect place to leave your pooch for a day of fun and socialisation. Manned by trained dog lovers, your dog is in safe hands. For peace of mind you can watch your dog on the HD webcams live from 7.30am till closing at 6pm. You can enjoy a full or a half day service at Dog Days.
Prior to enrolling your dog in daycare, you are required to book an assessment. This will allow us to meet your dog, build an initial bond and then create a bespoke plan to integrate your dog into our pack.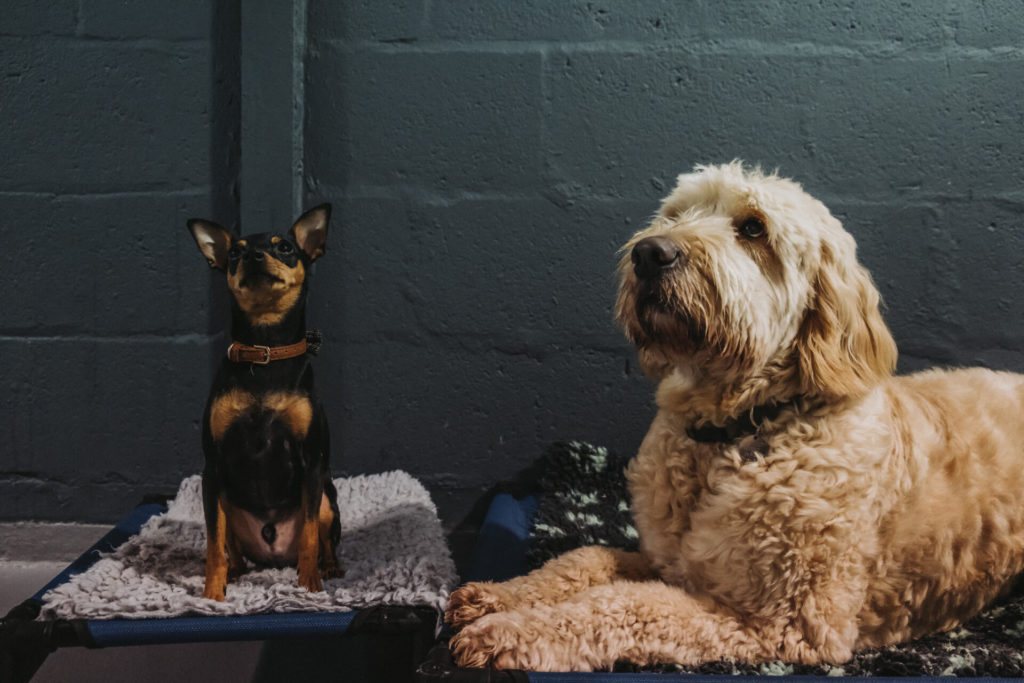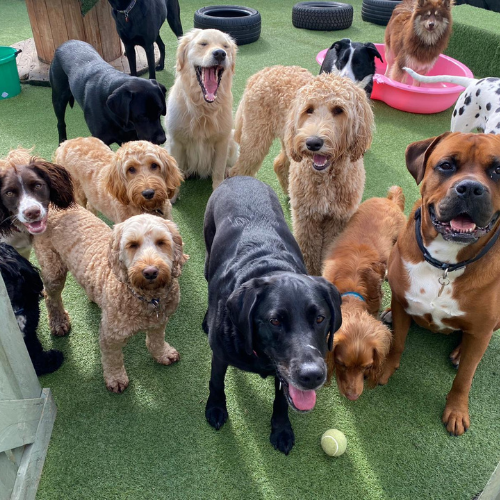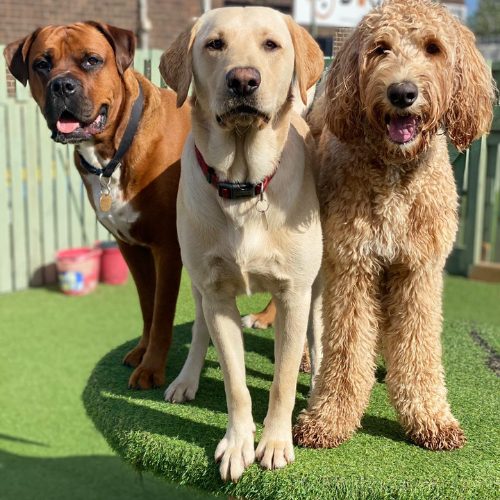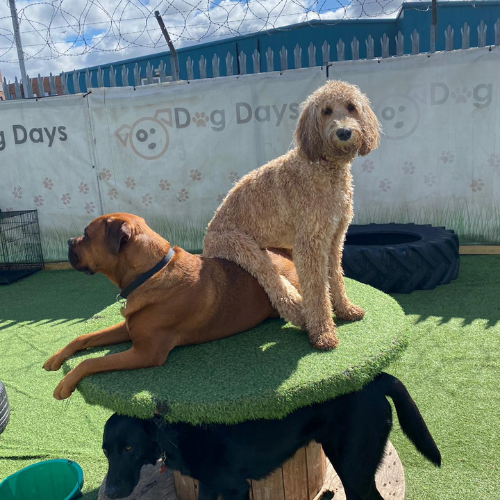 Dog Day Care by Dog Days Glasgow
Dog Days Glasgow dog is one of Scotland's only 'American style' dog daycare centres. This means your dog can enjoy the most modern style of daycare. The centre offers indoor and outdoor segregated play space, infrared pet-friendly heater and live webcams to watch your dog play.
We also have a bespoke nap room where your pooch can relax in a home-style crate during our scheduled nap times. During this time they will relax to classical music and a member of the team will be with them to ensure a peaceful slumber.