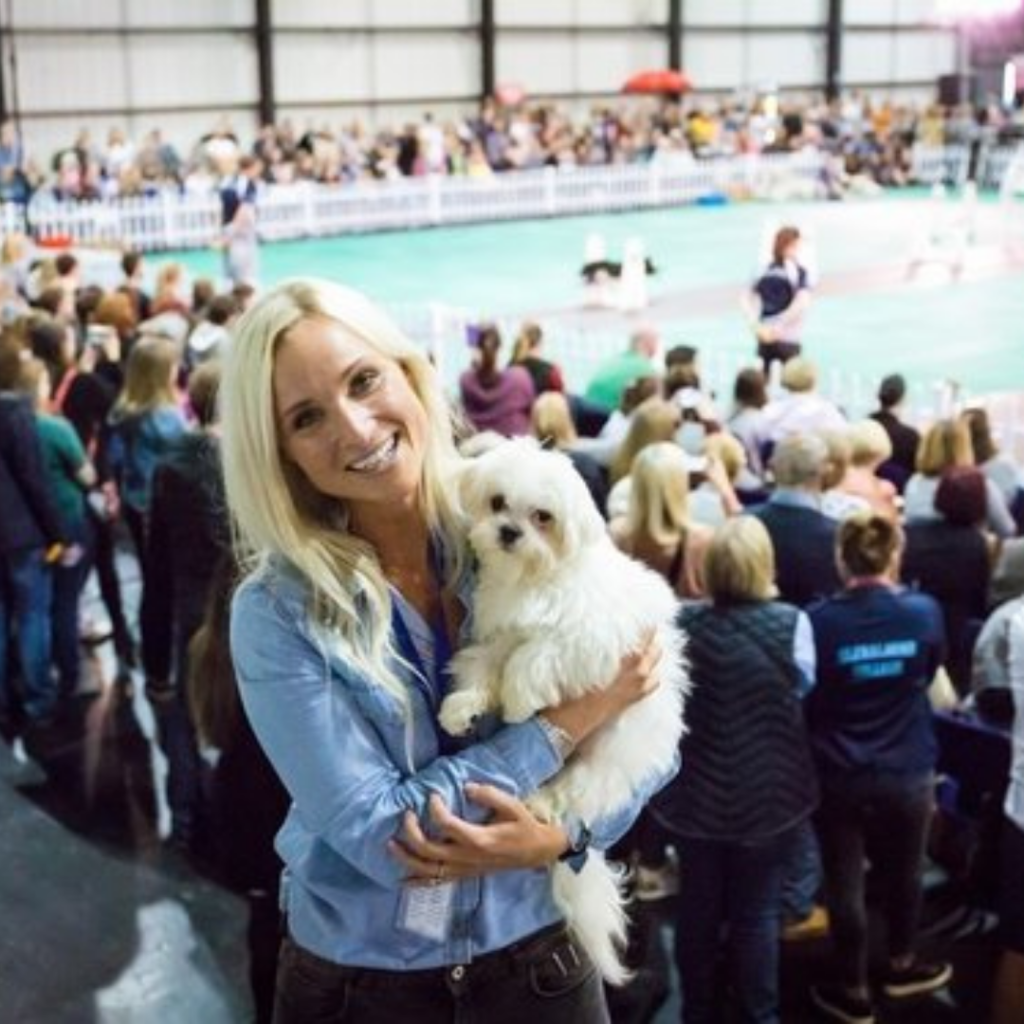 The owner and founder of Dog Days Glasgow. After seeing a gap in the market she opened Dog Days in November 2015 and has never looked back. Robin has grown up with dogs and is now mummy to her beautiful Labrador Flo, who was the inspiration behind the brand. She wanted the best possible facility to leave her dog with trained but loving staff and a secure and comfortable environment, so she came up with the Dog Days concept. To ensure owners received the best possible care for their dogs she put herself through dog psychology courses, canine first aid and created a bespoke daycare manual for her daycare team. Robin is also the founder of The Dog Lover Show which has become an annual event at Glasgow's SEC. "I love dogs and can see no better way to spend my day. Dogs have a huge place in all our hearts and they have become family members. I wanted owners to feel comfortable leaving their dogs in our care and the knowledge that our staff are trained and our facility is licenced by Glasgow City Council. After such wonderful feedback from owners and the response from their dogs the brand has grown at a rapid rate and we cannot wait to see what the future holds."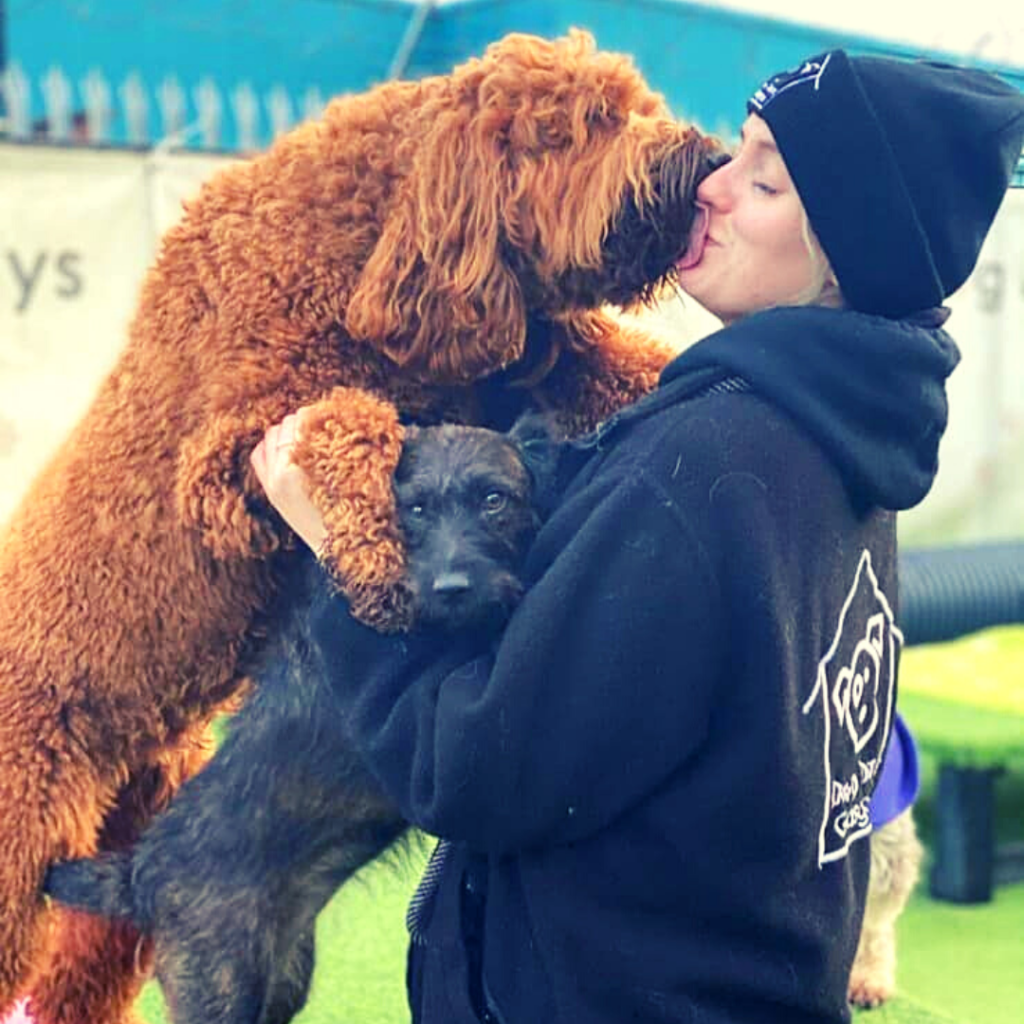 Joined the pack in July 2017 after completing an intensive 13 week placement at the centre. She has now worked her way up to Floor Manager and is responsible for all the shenanigans in the play zones. Sophie has always loved dogs and we can see her eyes light up everyday she comes to work "it really is my dream job". You can find Sophie keeping our pack entertained with new and fun games, training and of course providing abundance of hugs to our happy pack. In her spare time she likes to relax and take to the hills for adventures with her companion Mya. "Mya is my very sassy Pomeranian. She is a bundle of energy and a little crazy at time we make a great team". Sophie is also a qualified canine first aider.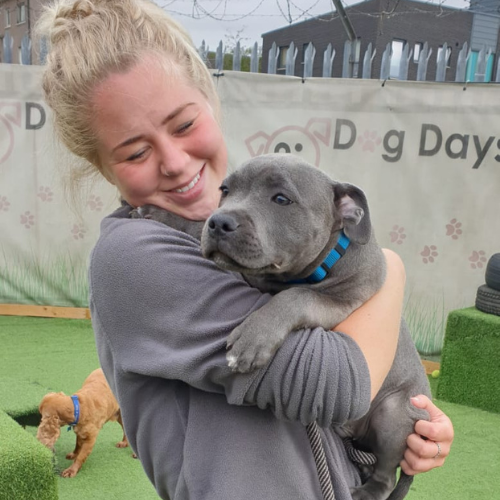 Joined the Dog Days team in 2016 and our dogs just love her! Heather is Dog Days Assistant Manager and loves nothing more than working with our pack to make them the best possible pooches. Heather always had dogs in the family from Westies to Lab's and knew this was her dream job from a young age. She often looks after her dog-niece – Coco the yorkie..we aren't quite sure who loves who more! Heather has completed her canine first aid course and her in house training from Dog Days. Heather is working with Dog Days to continue expanding her knowledge in this field. – "I have always been an animal lover, the joy they bring is like no other. Having a job where you can meet so many different breeds and personalities is amazing.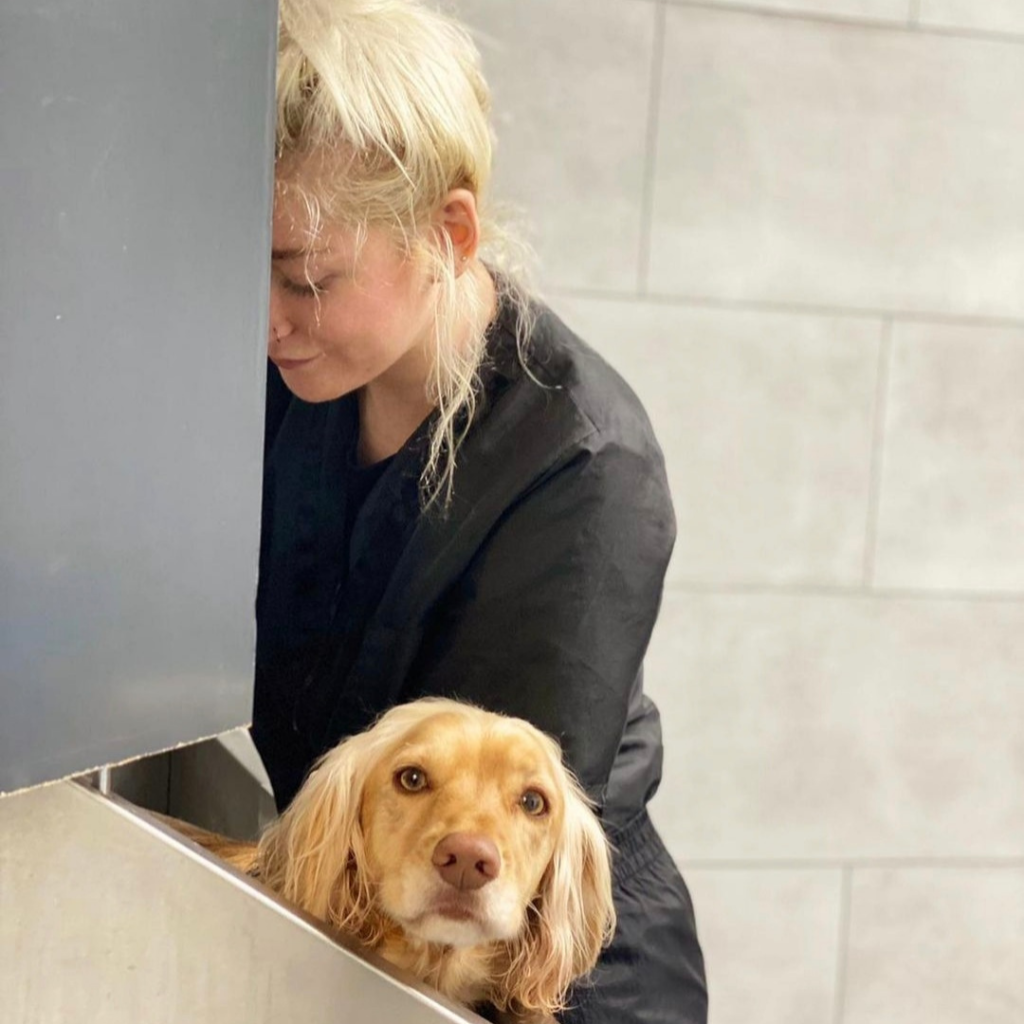 Heather, our in-house groomer joined the Dog Days family in 2019. Her extensive experience in grooming has meant a huge fan base in the dogs and their owners. Heather is canine first aid trained and is continuously working to expand her knowledge and services for our grooming customers. In her spare time you will find her hanging out with her furbaby Dodger, the toy poodle. It is guaranteed he will will be one of the best groomed dogs in the park!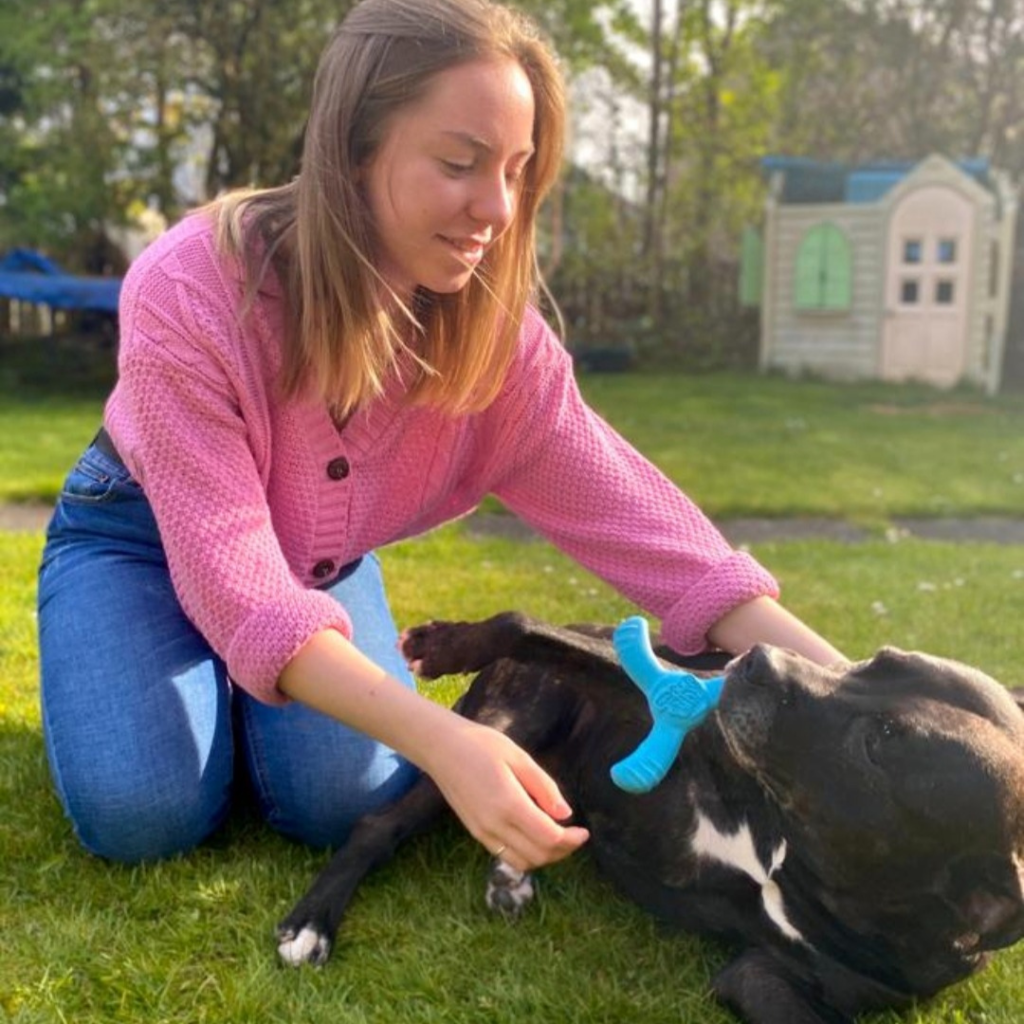 Has been with the team since May 2018. Sophie has always had a passion for caring for animal having had small furries from a very young age. Her overwhelming love for dogs really showed after her family adopted an 8 month old Staffordshire Bull Terrier, Charlie, when she was 6 and they have been inseparable ever since. Sophie can be found entertaining our pack with games, training and of course lots of attention. Sophie thrives on learning more about our pack and the ever changing dynamics. "The Love and trust dogs give you is like no other, seeing all the different personalities be able to come to life in daycare is amazing"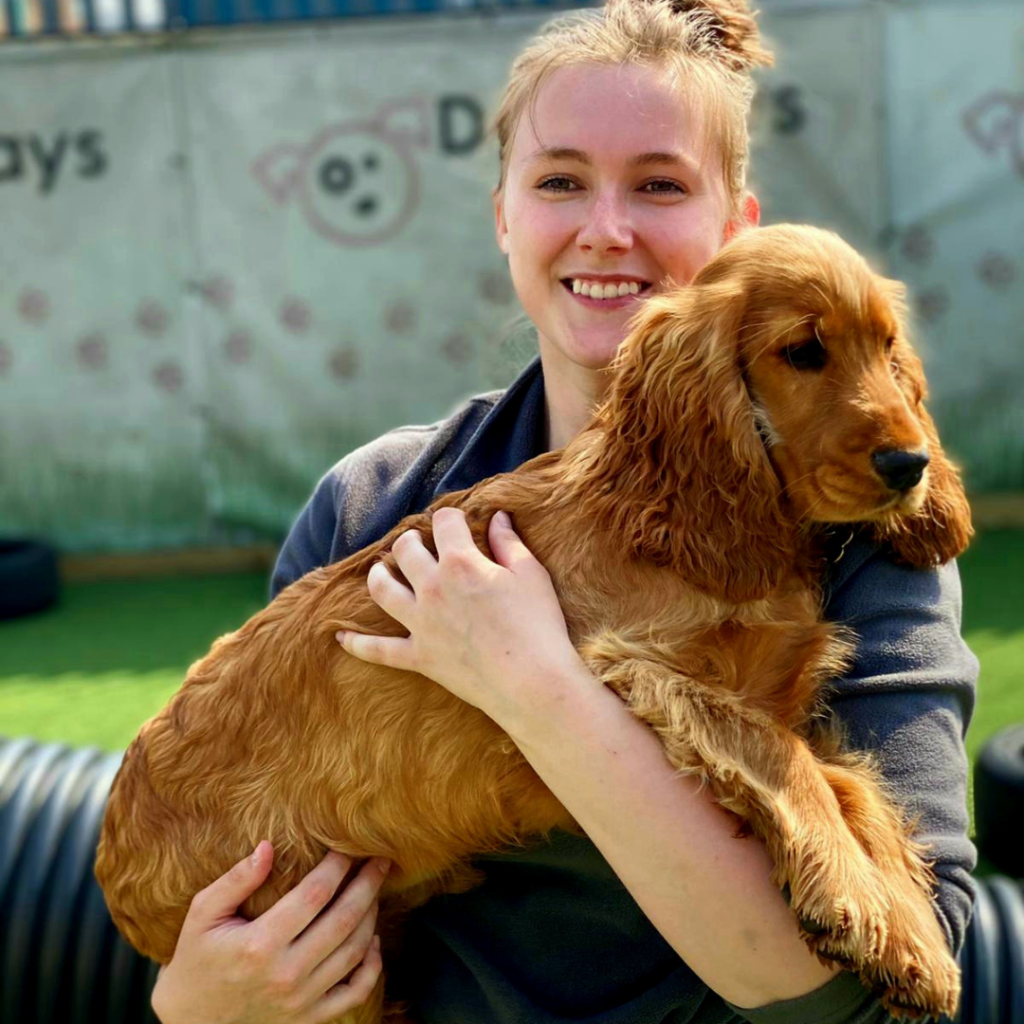 Shannon recently joined the Dog Days team and has instantly become part of the family. Big or small dogs, it's her passion. She is a go getter who loves getting her hands dirty and doesn't shy away from a challenge when it comes to our four legged friends. Shannon likes to keep the dogs stimulated with enrichment games and training. At home Shannon lives with her old pup Hollie who is a Border Collie. "This furry family has taught me not to take life too seriously and to have fun no matter what the weather may be". The best part of my job is being able to watch our furbabies slowly showing their true bubbly personalities. I also love giving the dog lots of kisses and cuddles throughout the day. Working in Dog Days is one of the best experiences I have ever had and I am very grateful for the opportunity to be part of such a hard working team. The team have really helped me through my training and continued to support me. The best thing I have ever done is start working for Dog Days".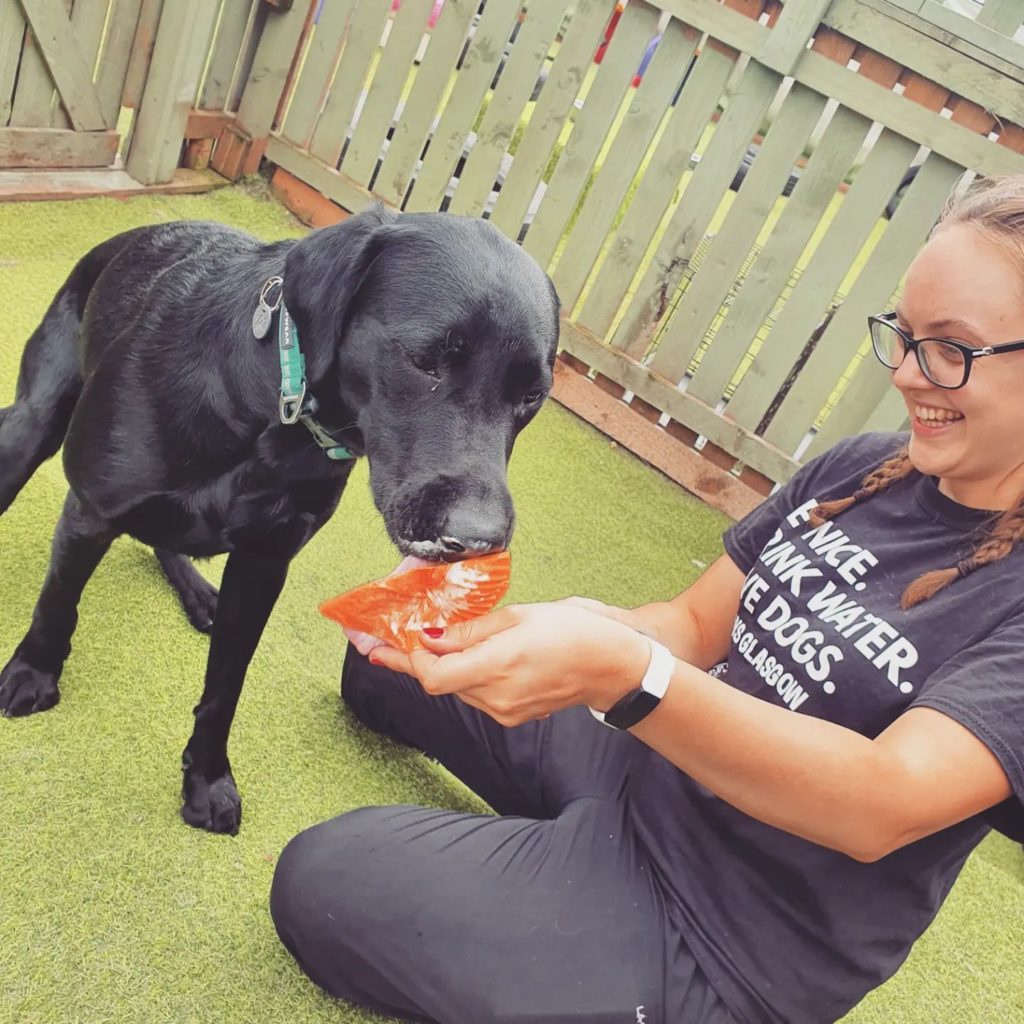 Abi started working with Dog Days in 2021. She has the most lovely calm approach and can be found working hard on our daily schedule. Often found working with the small dogs she is dedicated to ensuring they reach little milestones. When she isn't in daycare, Abby has her hands full with her onw beautiful Vizsla, Rosie.