Meet CBT Dog Training & Behaviour
We are thrilled to be working with our preferred trainer and behaviourist CBT Dog Behaviour and Training. 
We have linked up with Jim who is dedicated to ensuring dogs are always at their happiest. Jim has been working closely with Dog Days to guarantee we are always offering the best possible service for our four legged friends. 
CBT can assist in a group setting and one to one to help achieve the best results for you and your pooch. 
Dog Days referrals will also benefit from discounted rates. 
CBT Dog Behaviour and Training Services is a professional training and behaviour specialist. Fully qualified, accredited and insured. At CBT we use modern training techniques with a focus on using positive methods of training and behaviour modification, specifically reward based training. We use force-free, human methods with the welfare of the animal at the forefront.
We deal with behavioural issues such as:
Fear and phobias, compulsive disorders, excessive barking, pulling on lead, aggression towards humans and dogs, separation anxiety, jumping up and any moderate to severe behavioural problems.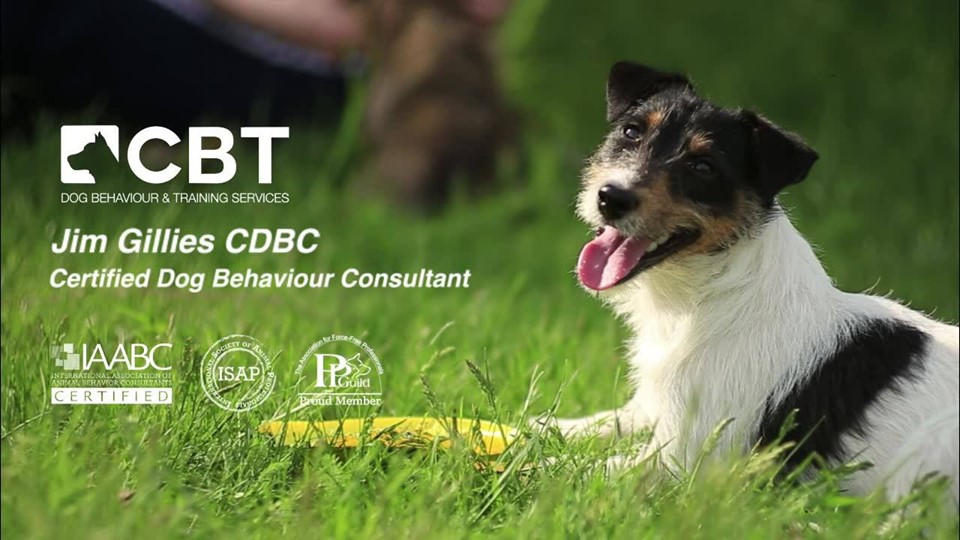 Dogs can go through behavioural changes at any age and period in their life. The key is to avoid letting behavioural problems persist and become a way of life for dogs and their owners. 
This is where CBT Dog Behaviour and Training could in fact benefit you and your dog:
I cannot recommend Dog Days enough. We brought our very nervous puppy to Robin and the team two months ago. They were consistently patient and empathetic with her many (and sometimes confusing) anxieties. With their support, she is now growing into a confident, happy puppy with excellent doggy manners. I know I can trust that on her day care days she's safe and having fun, making those breaks from her unending energy a lot more enjoyable for me too!! If you're a bit nervous about trying day care, just pop in to meet the team and you'll be at ease in a moment.
Take A Tour
See What a Day of Camp is like from a
Dog's Perspective
Help A Pet
Support the health and happiness of our four-legged
friends to keep them in their forever homes.
Got A Question
Easy Ways To Get In Touch With Us